Home
/
Mother & DaughterPersonalized Photo Projection Necklace - Heart
Mother & DaughterPersonalized Photo Projection Necklace - Heart
Words may not be enough to express the depth of your emotions, but a personalized photo gift can speak volumes.
With our custom photo jewelry, you can capture a meaningful moment and turn it into a cherished keepsake. Show your loved ones how much they mean to you by gifting them with a unique piece of jewelry that tells your story.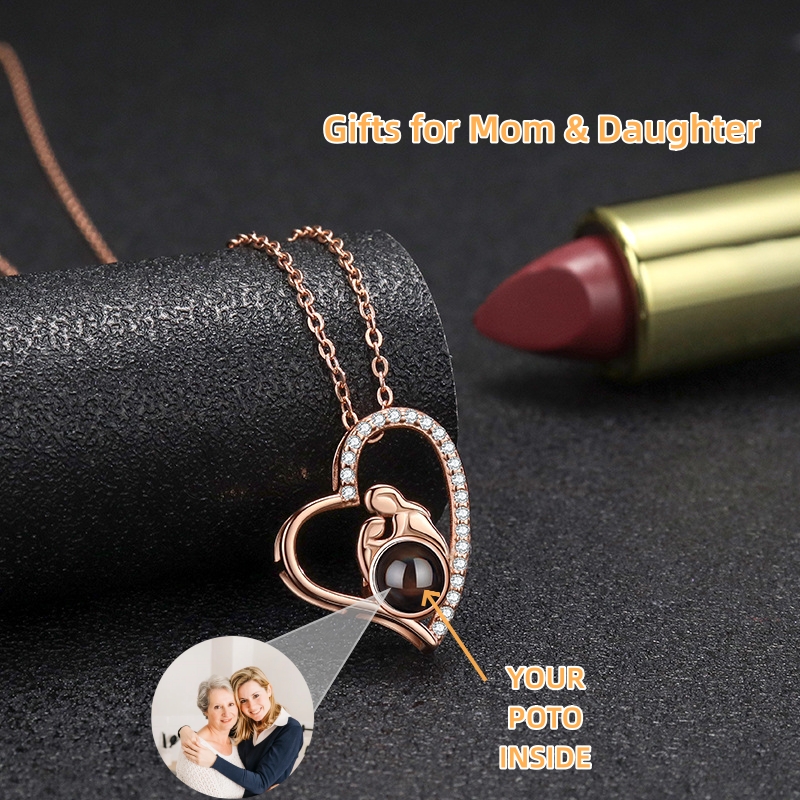 Whether it's a treasured family photo or a special snap of you and your significant other, our custom photo jewelry will make a statement and touch their hearts.

MATERIAL & PRODUCTION
Chain: Necklace Chain-17.6'' (400mm+50mm)
Material: S925 Sterling Silver+Plated with 18k Gold
Weight: 40g